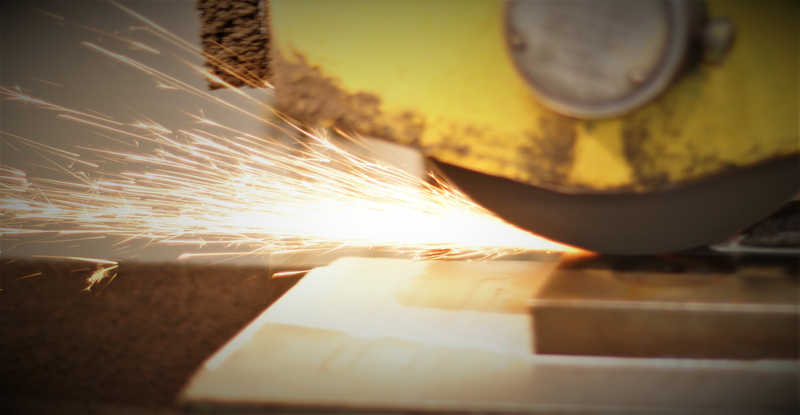 ALCO-MOT is one of the few plants in Poland and Europe that specializes in gravity lead casting.
We specialize in the production of metal and lead elements for traction and industrial batteries. Many factors have contributed to our success. Here are some of them:
implementation of organizational solutions aimed at improving the quality of work,
elimination of all kinds of mismanagement,
use of pro-quality tools aimed at effective resolution of quality problems occurring in processes,
implementation of lean manufacturing tools and methods,
improvement of employee competences.
For this reason, we place emphasis on cooperation with specialists and institutions that support our development and help us acquire new knowledge. We take part in training and benchmarking trips. We exchange experiences with other companies. Each action that may inspire us to improve the processes in our organization is of value and importance to us. As an employer, we put a lot of emphasis on staff development, which does not change the fact that we appreciate it when employees responsible for implementing improvement actions already have the necessary knowledge, acquired, for example, at a university. In 2019, we were invited, as the only industrial plant in Poland, to the international project Industrial Engineering and Management of European Higher Education (IE3), whose aim is to design, test, and validate new higher education models in the framework University – Industry Knowledge Alliance. We want to support universities with our experience to improve their curricula so that they can enhance the preparation of future engineering staff for operation in industry, especially industry 4.0. We have proposed topics and areas of knowledge which, in our opinion, future managers should be familiar with both in terms of production management and control, but also in the fields of environmental protection and work safety. Involvement in this stage of the project has resulted in producing a study on training needs for the current and future development of industrial plants.
We are proud that our constantly developing company will contribute to changes whose effects will be observable in subsequent editions of university curricula and which will find their reflection in the qualifications of job candidates. Ensuring the professional development of our current and future staff is a priority for us. We pay close attention to the perception of our plant among employees and in its environment. Despite operating in a very demanding industry and on a competitive labour market, we have managed to develop the image of a company where the employer is open to employees' needs and suggestions. For this reason, we pride ourselves in having a very low rotation of staff.