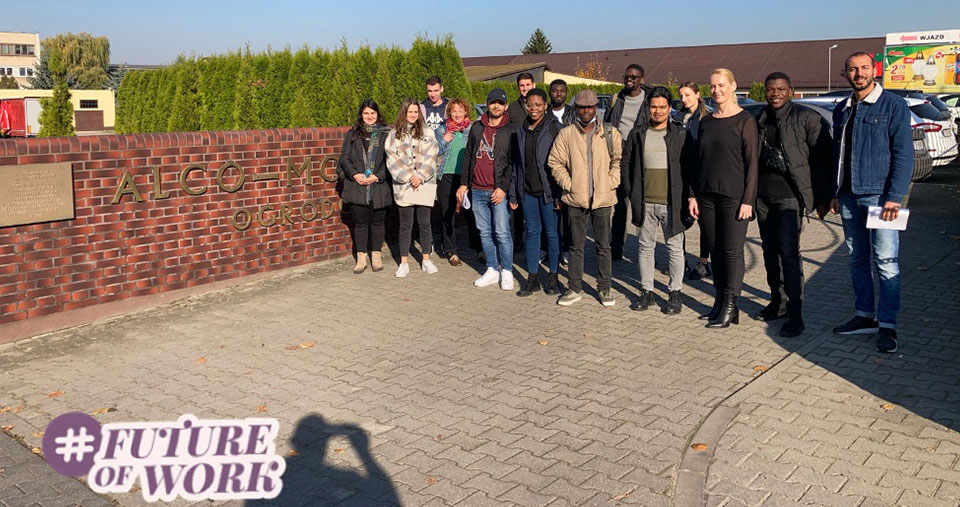 The IE3 strives for synergetic cooperation between academia and industry. Partner companies support universities in improving the courses and adjusting them to market environment and requirements. This was the reason why on 29th of October students from 2nd semester of Logistics systems semester visited the Alcomot production plant in Czarnków. The purpose of the visit was to get acquainted with the specifics of the company's operations. The owner, Mrs. Hanna Gołaś, gave a presentation on the history of the company, discussed the manufactured products that are pillars in industrial batteries.
Students learned about the key assumptions related to the specificity of copper and lead suppliers as well as reverse logistics and packaging. Then they could get to know the specifics of the production process and observe what the production of pillars is.
The further goal is to analyze three selected topics related to purchasing and forecasting, packaging and closed loop of materials flow. The final results of students work will be presented at the end of semester during next visit in the company. Currently there are collected data indispensable to analyze aforementioned processes. These changes refer to the course Supply chain management and are case-oriented in order to improve cooperation between university and industries.