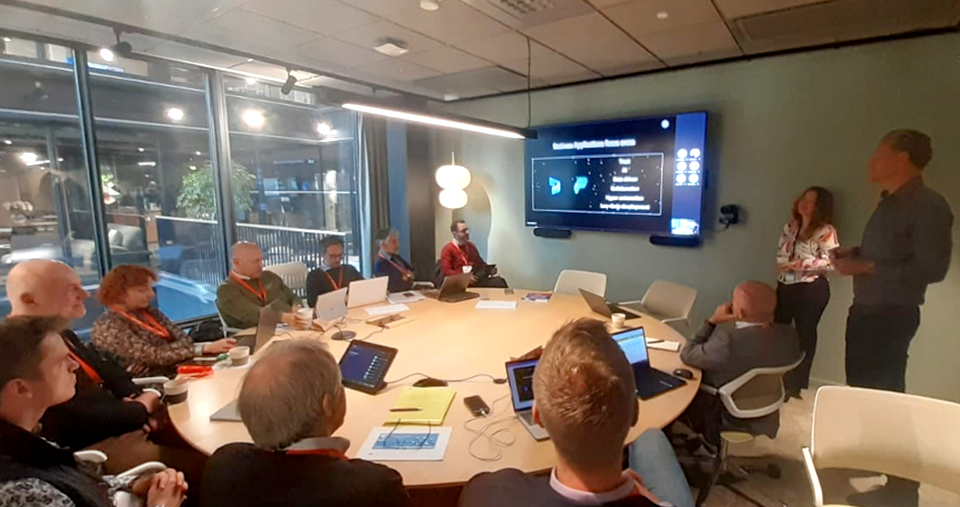 Today, October 14th 2022 the IE3 team meets the Microsoft team that is hosting us in its facility. This link stems from the fact that Implema, being part of IE3 consortium, has engaged in partnership with Microsoft and they work together in the field of software development and services for end-users.
The Microsoft team has first kindly welcomed our team showing their interest in the IE3 project and recognising the importance of our actions. They then addressed what they offer as core business and how they are shaping their investment plans based on changes of the needs of our society.
Meeting companies stands as the foremost goal of IE3 project!
Stay tuned and do not miss the chance to leverage IE3 outputs!